When being on-site is now not always a viable option, it can be a challenge to maintain manufacturing efficiency and make informed decisions.
However overall equipment effectiveness (OEE) manufacturing software, such as gemba lean, allows you to maintain the same level of visibility as on-site when working remotely.
Using technology not only helps to reduce the risk of face-to-face contact, but it also offers many other benefits for the manufacturing industry.
We've narrowed down our top 3 ways OEE manufacturing software helps to empower your workforce productivity…
1. Step away from the spreadsheets
If you've got spreadsheets coming out of your ears, software such as gemba lean provides one central location from which to access multiple efficiency reports.
You'll be able to measure OEE for single manufacturing assets or multiple locations from one easily accessible dashboard. There'll be no more need for spreadsheets, or spreadsheets of spreadsheets. Should we go on?
2. Access reports anywhere, any time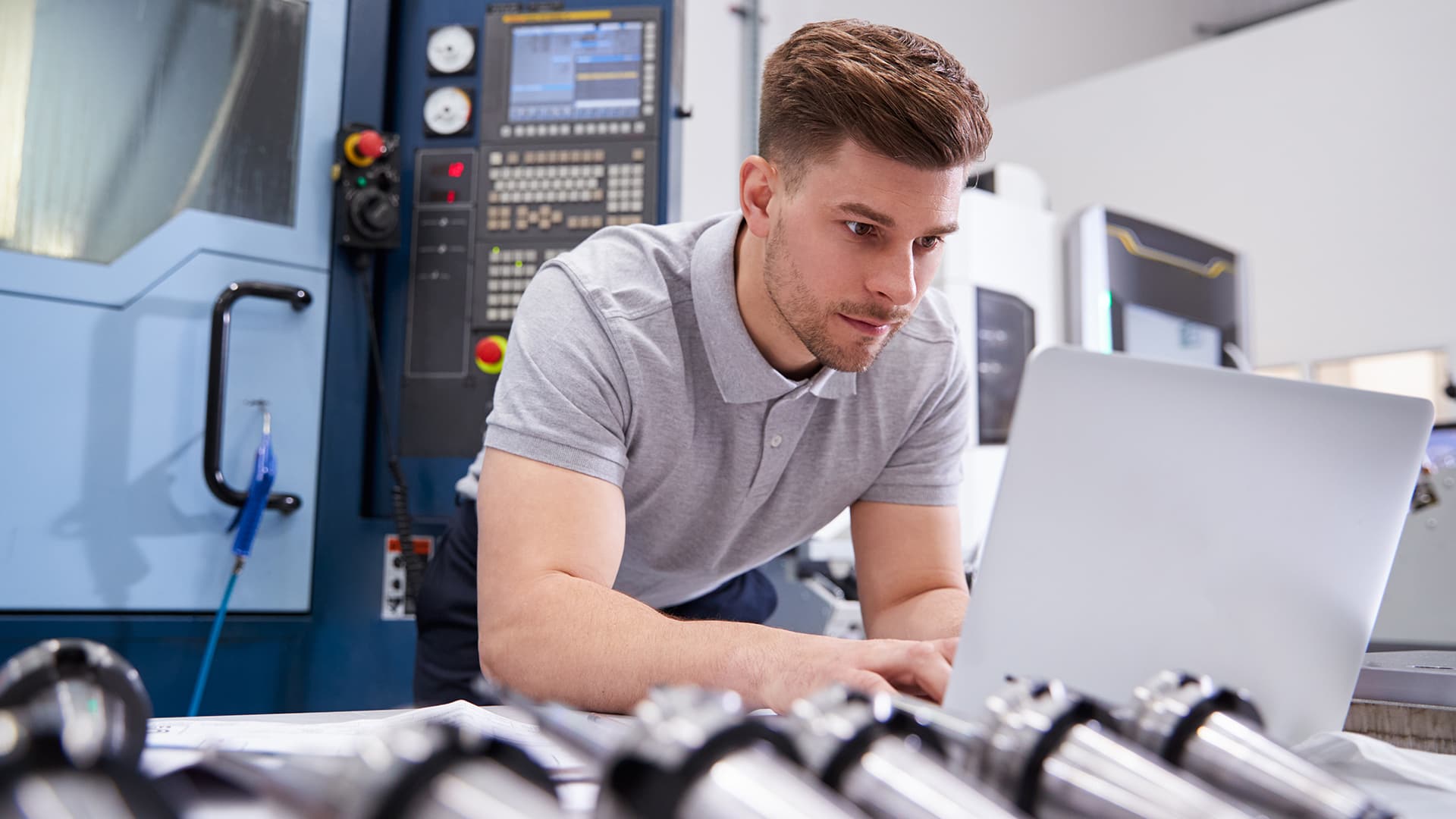 When teams are spread out working from home and on-site, it can be difficult to get everyone singing from the same report sheet (so to speak).
With gemba lean, you can set up your OEE reporting tools within minutes, making it one of the easiest manual data entry reporting tools to use out there. Enjoy quick access to multiple asset reports at the touch of your fingertips anywhere, at any time.
3. Experience a scalable solution
Wondering how our technology would work at your business? Well with Gemba, size doesn't matter. Gemba lean is a scalable manufacturing software solution, successfully used in both smaller businesses and larger multinational manufacturing groups.
We can work with you to empower your workforce to continually improve with a consistent comparator of your asset performance. Allowing you to spot potential problems in advance, make improvements and reap the rewards.
More than just software
All of the Gemba team are passionate about working with our clients to drive the benefits of data into their business and our approach is simple. We don't just hand over software and walk away, we're with you every step of the way.
We can support you with safely installing gemba lean yourself, without the need for a Gemba team member to be present.
Want to find out more about gemba lean and our suite of remote working technology? Take a look at our software products or get in touch with a member of the Gemba team today to explore your options.